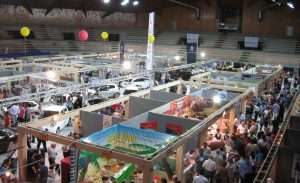 After the success of the first two editions of PLMA (2015 and 2016), UT Europe decided to return to Amsterdam for the most important event of the year in the private label field and will do it in great style.
The stand will be completely renovated, many creations will be added to the Italian company's offer and the latest product lines will be presented in the brand new catalog, signed by graphic designer Alessandra Dagnino.
«We do a lot – says Alessandro Odino, Sales Manager – on our new certified Bio line, entirely produced in Italy. These are our three top products, facial cream, body cream and hand cream, in green version with the two ICEA Eco Bio Cosmesi and Vegan certifications».
The company bets on its thirty years of personal care experience and strengthens the charm of Italian Style and the quality cosmetics that has attracted capital from all over the world.
«Our products – says Massimo Garaventa, General Manager – are definitely competitive in their quality/price ratio, especially when compared to the major brands available in the wholesale distribution».
The goal of the group has always been to listen the needs of the customer, accompanying the creation of a product at every stage, from design to transportation to shelf placement. For this reason, UT Europe is one of the leading private label companies in Europe in the non-food sector.
The strong point of the group is its attention to production and care dedicated to the delicate stage of freight transport across Europe, thanks to the capillary network of warehouses it supports, delivering just in time from single cardboard, to pallet.
To find out more about UT Europe's services, visit https://uteurope.com/about-us/ and to find out more you can contact the company directly at https://uteurope.com/contact/.