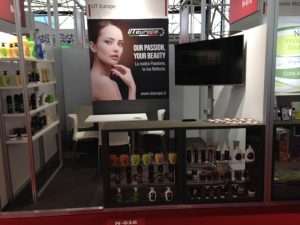 PLMA is the largest private label fair dedicated to International Label and this year has also proved to be an unmistakable appointment.
Just this year, in fact, the event was even bigger to reflect the increase of distributor brands in the Europe.
On 16 and 17 May, UT Europe also had two intense days, full of meetings with customers and suppliers, those already known and those interested in new business.
"The theme of this edition's fair – says Alessandro Odino, Sales Manager – has inspired our work so much: "In consumer help " is the password that we follow each day to meet both the brand owner's customer and the Final customer who will buy the products we follow ".
PLMA 2017 numbers are really high: 13,000 buyers and visitors from more than 110 countries around the world; 2400 exhibiting companies, including UT Europe for the third consecutive year and manufacturers and suppliers from over 70 countries; 14 exhibition halls and about 60 national and regional pavilions for the promotion of individual countries.
"We are getting ready all year long," admits Massimo Garaventa, General Manager, for this appointment because every time it is confirmed that this kind of event is still a major engine for our industry."
To view the products offered by UT Europe presented at PLMA, please visit https://uteurope.com/products/ . For more information about the branded products, you can contact the company directly through this page https://uteurope.com/contact/