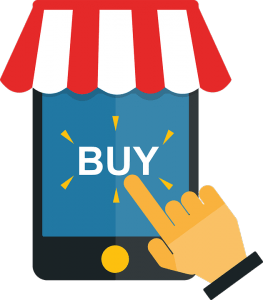 It also happens the other way: inquire off line (in-store) and buy on line in an e-commerce or on the portals of large retailers to take advantage of lower prices.
It is now a fact: with the advent of new technologies and the sudden arrival of smartphones in our lives, the purchasing process has been drastically revolutionized to the point of forcing the offer world to care to the smallest detail its presence on the Web.
Web sites have become so impeccable shop windows, responsive and adaptable to any type of technological tool; traffic is monitored on the social pages like the sales statistics; web reputation of a brand is heard until the last blog or review site in which it was left a comment on this product.
All this change has inevitably turned the advertising world: the budget of a company today can not miss the "AdWords"? Just to mention one of the most used web tools marketing.
The network has become so invasive in the average user's buying process influencing sales to 50% in large-scale distribution sector. Almost no product, in fact, is bought without being passed under the lens of the social network or blog to review the most followed, and increasingly the experience continues even after the payment with the sharing of the degree of satisfaction or disappointment with respect to the single product.
However, the Internet helps consumers not only in the selection of goods in a quality indicator, but it is also very useful for comparing prices and offers, more and more geo-referenced, leading the user to always make the best choice on the market, whether it takes place on-line, whether occurring off-line.
Last news on the UT Europe site is also in the carton sales formula that allows the consumer to exceed the retail to get more and more affordable prices, inclusive of shipping costs: https://uteurope.pswebshop.com/it /