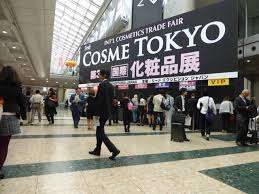 After conquering the markets all over Europe and have started great relationships with the emerging Arab countries and with Russia, UT Europe Srl has decided to expand their horizons towards the far east, destination Cosme Tokyo.
The Asian trade fair for cosmetics in the latest edition has achieved mind-boggling numbers: in 2016, in fact, more than 23 thousand visitors have been credited, more than 600 exhibitors and 3500 participation at the conferences.
That is why the presence of the stand of Daily Touch brand is really strategic: «We decided to launch our brand into a new market for us, but with great potential – says the general manager Massimo Garaventa – the Cosme Tokyo, in fact, will be our springboard not only for Japan, but for the entire Asian region.»
The company is focusing on its thirty years of experience in the field of personal care and makes strength on the fascination exerted by the Italian Style and the cosmetic quality that always attracts capital from China, Japan and Arab countries.
«Our products – says Alessandro Odino, Sales Manager – are decidedly competitive in their quality/price ratio, especially when compared with the main reference brands available in supermarkets. We have high expectations for this year start date.»
For the occasion, we will also premiere the new line of cosmetics 100% Bio that will add to the great family Daily Touch the following products:
Body Cream
Face Cream
Hand and Nail Cream
There are great expectations then for the Japanese trip of Daily Touch products that will be shown in their new graphics from the black line with hot silver and pantone marsala who met the tastes of customers always attentive to new trends in cosmetics.
To learn about all of the UT Europe brand products you can visit the gallery http://uteurope.com/products/ site where, in addition to the cosmetic line, there are also House Care products and Tissue.